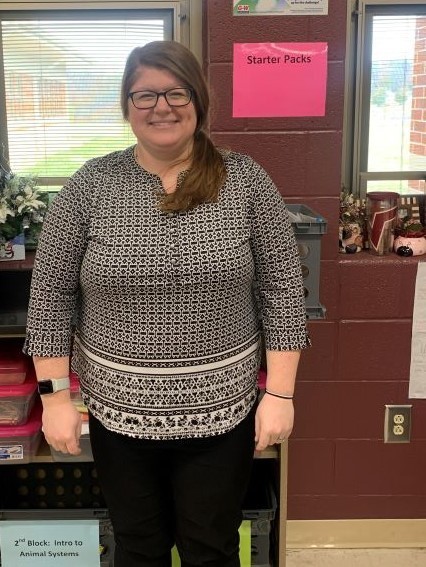 PCPS highlights division CTE teachers!
PCPS
Wednesday, February 26, 2020
In honor of CTE month (February), PCPS would like to highlight the CTE teachers throughout our division! In each highlight, you will learn about the courses they teach, their years of experience in and out of the classroom, what drew them to teaching and the cool projects their CTE classes are completing! To them, we say "thank you" for all that you do each day to bring Career and Technical Education alive for our students!
Kristin Cornell - Luray High School
Intro to Animal Systems, Horticulture, Intro to Plant Systems, Forestry,
Natural Resources
Years of Experience - 7
What drew you to teaching?
The opportunity to work with students every day as well as the
opportunity to provide a different type of classroom experience that involved
more hands on opportunities like time in the shop or greenhouse.
What's your favorite thing about teaching?
I really enjoy working with my students and watching them try new
things, overcome challenges, and succeed. I love the ability to provide shop
and greenhouse experiences and enjoy watching my students engage in experiences
that may be outside their comfort zone, may challenge them in new way, and open
up new possibilities for careers after high school
What project(s) are you most proud of so far this year?
I always enjoy the end of poinsettia growing season, when we get to market and sell the plants we have worked so hard to grow! Having watched the plants and greenhouse change so much in such a short period of time is a really rewarding experience for my students as well as myself.