CORRECTION: The Meals on the Bus will begin on WEDNESDAY, July 6, 2022.

Beginning Monday, July 6, 2022, Page County Public Schools will be offering breakfast and lunch to any child 18 years and under. This is on a first come, first serve basis. Please see the schedule below for locations and days.
https://5il.co/1cx3v
Please share. Thank you.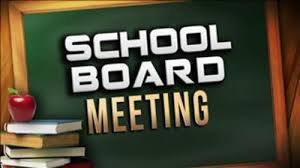 School Supply Lists are now out for Middle and High Schools for the 2022-2023 school year. Visit
https://www.pagecounty.k12.va.us/
Select (Menu) and then scroll to the bottom of the page, then click on your school's supply list.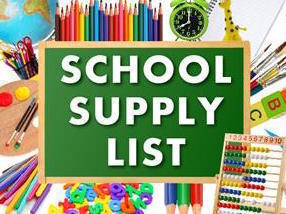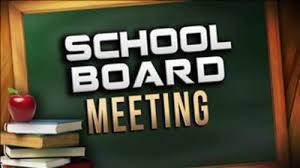 Please welcome, new assistant principal of Shenandoah Elementary School, Mrs. Teresa J. Shifflett.

Assistant Superintendent for Instruction, Accountability, and Innovation Named - Please read this letter for more information.
https://5il.co/1bl9y
Thank you!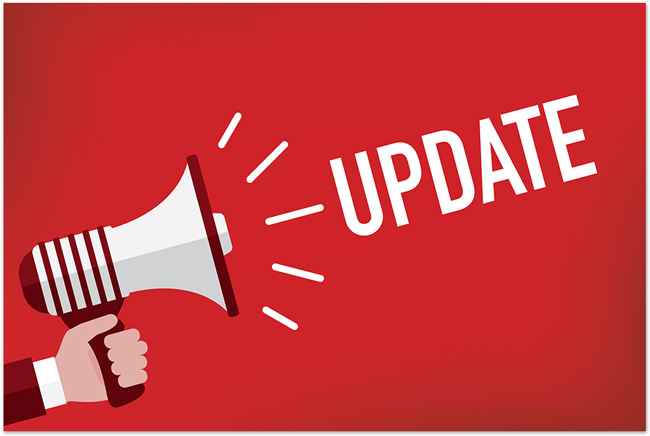 Page County Public Schools would like to wish everyone an enjoyable and relaxing summer. We will continue to keep you updated with summer activities and information for the upcoming school year. Happy Summer!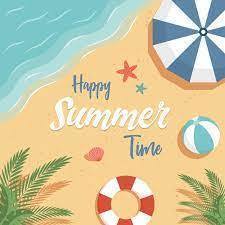 Page County Public Schools would like to make the following announcements for principal of Springfield Elementary School and Supervisor of Career and Technical Education/Workforce Readiness for the 2022-2023 school year. Congratulations!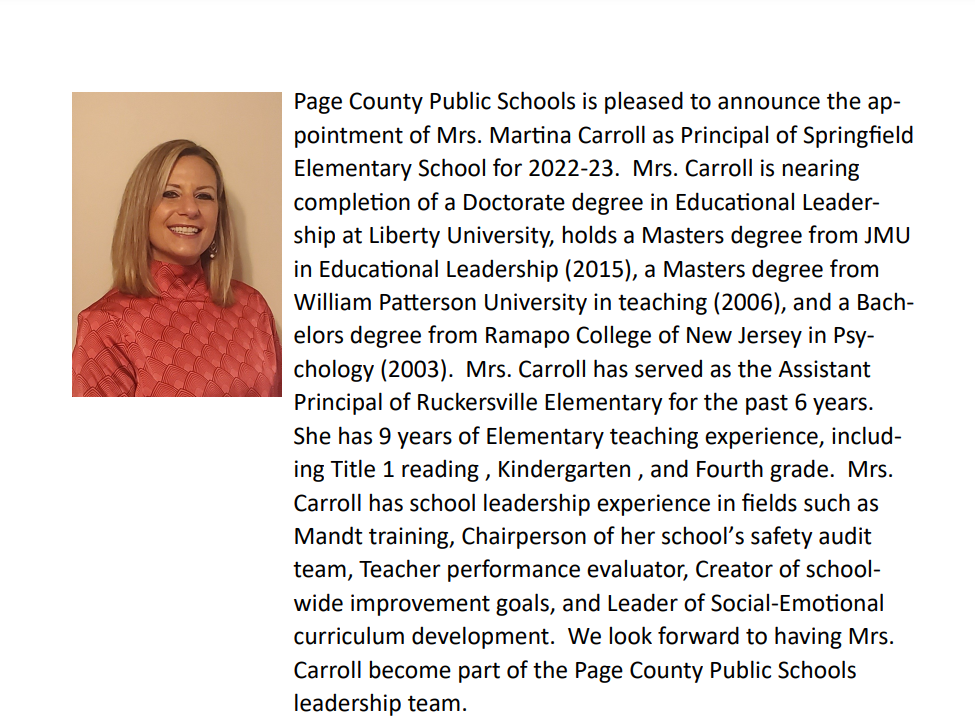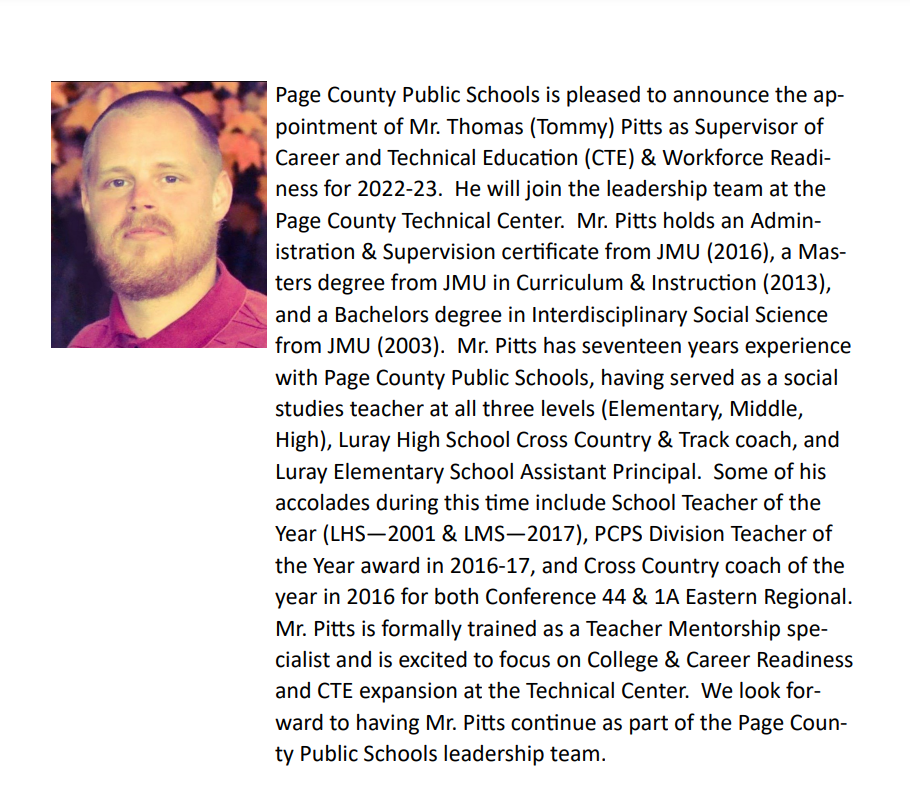 Just a reminder that today is the last day of school. Students will release at 12:30 p.m. Have a safe and wonderful summer.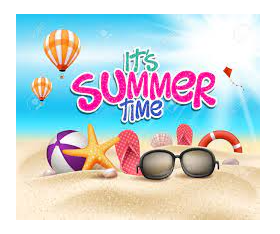 Important Bus Route Information: Notice to Parents in the Stanley Area Late Bus Bus 22 will be approximately 30 minutes late this afternoon due to a double run. Thank you for your patience.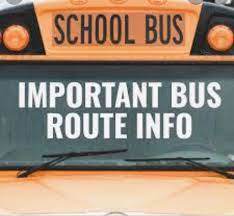 Please read this important letter from Dr. Antonia Fox, division superintendent.
https://5il.co/1b2ne
Thank you.

IMPORTANT REMINDER FROM PCPS: This is a reminder that Thursday, May 26th and Friday, May 27th, are 12:30 p.m. release days for students. Thank you, and please share.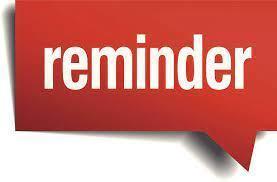 We'd like to take a moment and thank all of our dedicated School Resource Officers for all that they do for our administrators, staff and students each day. They have a big responsibility in making sure that we are kept safe, and we appreciate all the hours they put in to be there for everyone. Thank a School Resource Officer. They deserve it.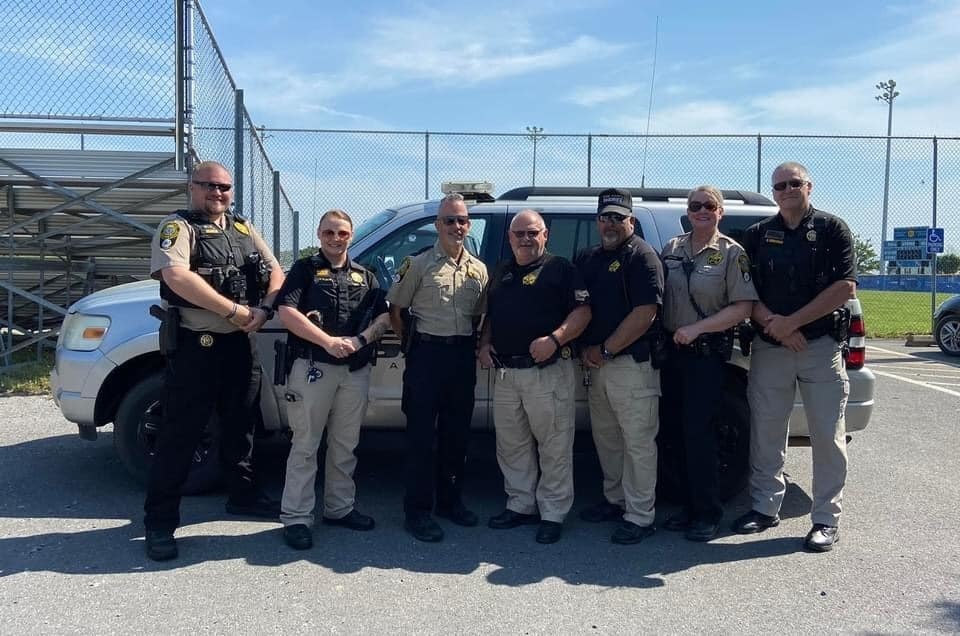 Page County Middle School students honor School Resource Officer, Dinky Conley.

Student registration for the Arts &Cultural camp and Sports & Recreation camp will end close on Friday, May 27, 2022. Student registration for the STEM camp and the Environmental camp will close on Friday, June 3, 2022.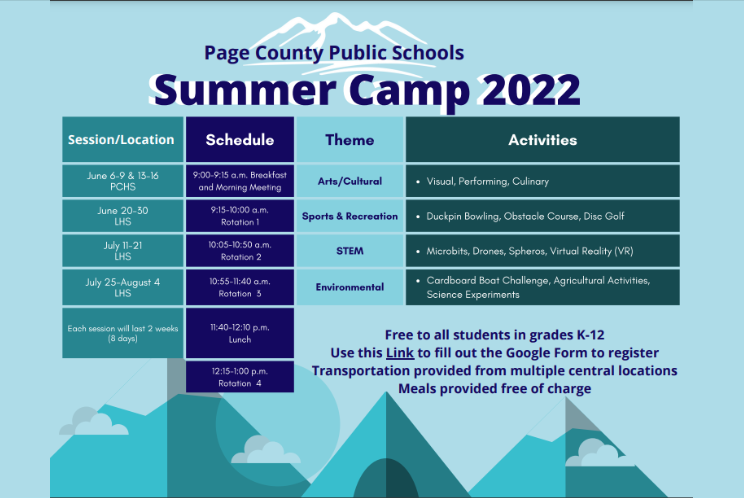 Notice to parents in the Shenandoah area Late bus Bus 67 will be approximately 10-15 minutes late this morning.

ARP ESSER III Feedback PCPS is seeking feedback from staff and parents on the use of American Rescue Plan (ARP) ESSER III funds. Please take a moment to provide feedback using THIS FORM by May 31, 2022. Feedback will be considered when updates or revisions to the plan need to be made. Thank you!

Students and Families: Please see some of the activities planned below for the Environmental Summer Camp session. Registration is still ongoing through the Google Form.
https://forms.gle/VWDcLPHU3HBWU7Ha6
*Camping day at the lake and build your own boat adventure *Wildlife day- experience nature firsthand with a visit to see real animals *Fossil fuel and carbon footprint- analyze the impact we make on our environment and make your own fossil fuels * Insect day- explore the creepy-crawly world and build your own ant farm *Weather day where you will try to build structures that withstand natural disasters! *Plant day where you will dig to discover the treasures of the soil and grow your own chia pets *Rock and geology day...take a trip through a cave and explore the crust of the earth *Nature craft day-use nature's beauty to make your own crafts!