Tonight at Page County High School, the Boys Varsity Basketball Team (No 2 seed) will host Rappahannock County (No 6 seed) in the semifinals game of the Bull Run District. Game begins at 6:30 p.m. The cost is $5. We hope to see you there. Go Panthers.

Need something exciting to do tonight? Go cheer on the Page County Girls Varsity Basketball team (No 3 seed) vs Strasburg (No 2 seed) in the district semifinals AT Strasburg, TONIGHT. Game begins at 7:30 p.m. Cost $5 Go Panthers!

Looking for some excitement on a Tuesday night? Come out and support No 1 seed Luray (Varsity Girls) vs No 4 seed Madison County in the district semi finals game, TONIGHT at LHS. Game starts at 6:30 p.m. Cost $5. Go Dogs! Please share.

PLEASE SHARE Notice to parents in the Luray Area-  Bus 63 will be at least 40 minutes late this morning

PLEASE SHARE Notice to parents in the Shenandoah Area- Bus 31- second round will be at least 30 minutes late this afternoon.   

This is a reminder that there is no school for students on Monday, February 17, 2020. This is a regularly scheduled professional development day. Looking for something for the kids to do...check out this movie at Kibler Library.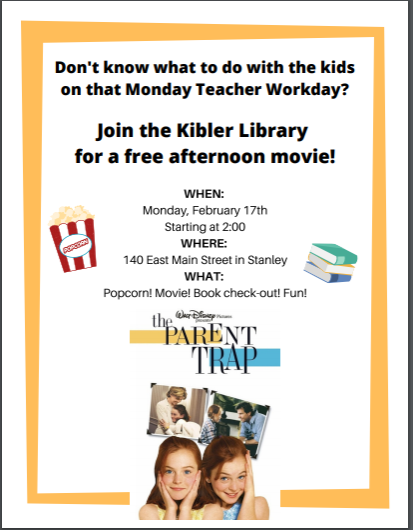 Notice to parents in the Stanley area, Bus 68 will be approximately 30 minutes late this morning. Please share.

Valentine's Day is Friday.We would like to remind you that if you send flowers or balloons to a student at school,ask them to use a plastic vase if the child is a bus rider.Glass/balloons are not permitted in any school vehicle. Alternate transportation will need to be arranged.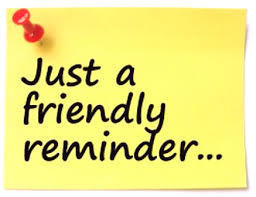 Notice: Due to the recent increased number of illness cases within the district, custodians will be working Saturday to clean and disinfect our schools.We, still, would like to remind parents, If your child is sick,please keep them home from school until they are well.Thank you.

Important Information from PCPS Regarding Kindergarten and Preschool Registration. Please share.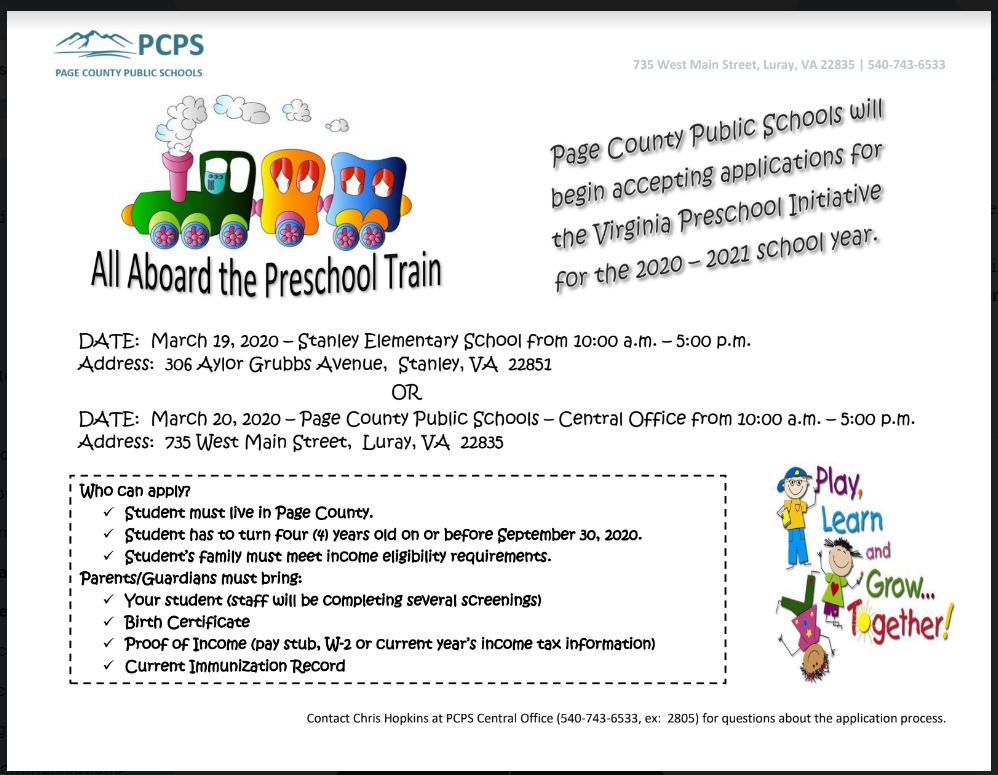 Austin Hughes, 8th grader at Luray Middle School, got a personal introduction to what he says is his dream job, thanks to Elizabeth Irvin, teacher/coach of PCPS. Thank you to Dodson Pest Control for showing Austin what "A day in the life," looks like.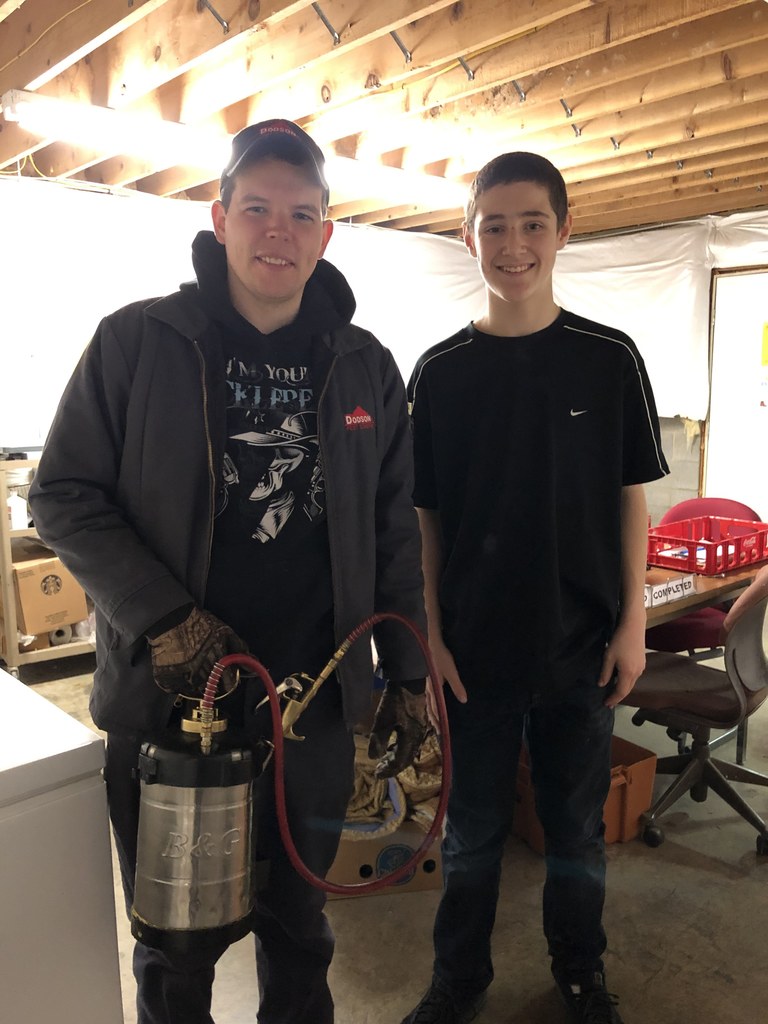 Luray High School is in need of some help. If you, or someone you know, would be interested in participating in this event, please contact Gwen Burley (
gburley@pagecounty.k12.va.us
) at Luray High School. Please share.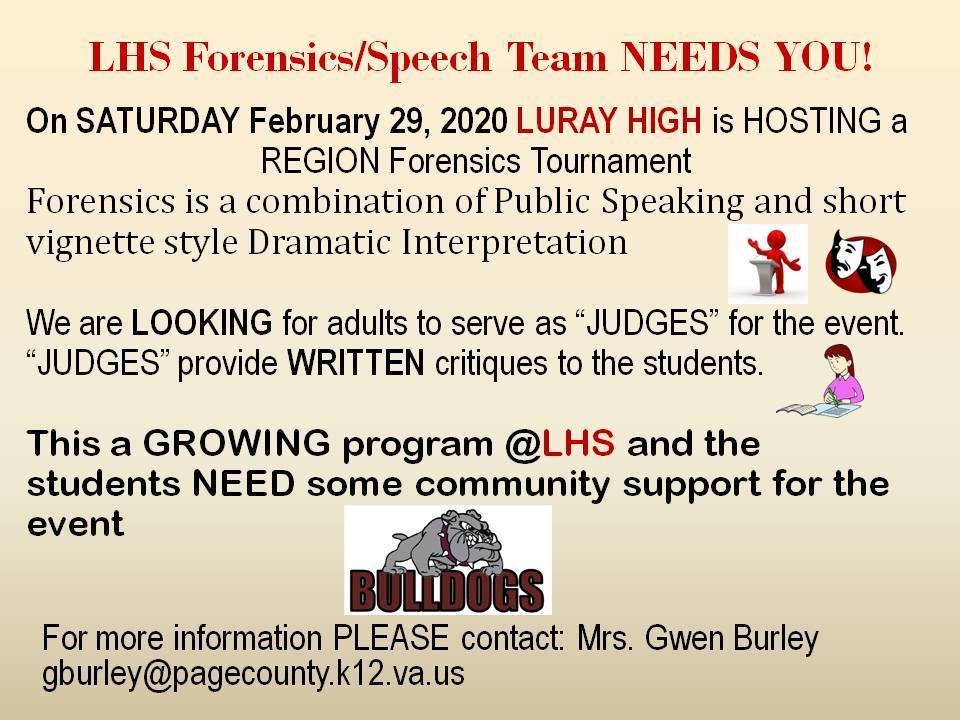 See our news article on this page, spotlighting our students at PCTC who competed in the Skills USA Competition.

To accompany the letter sent home yesterday regarding the flu, here are some things you should know about Influenza (Flu) Antiviral Drugs.

Happy 100th Day of School!!!

Now available on the Page County Public School App. When setting up your phone to receive push notifications, you can now have push messages sent to you regarding sporting events. Select Bulldog Athletics or Panther Athletics as one of your chosen groups.

ALERT: Please see the attached letter being sent home with students today.

We are pleased to announce over 1400 downloads of our PCPS app.If you haven't downloaded it, do it NOW! Tonight, at both the Luray and Page home games, fliers will be distributed to show you how to get the latest information, alerts, and news straight to your phone.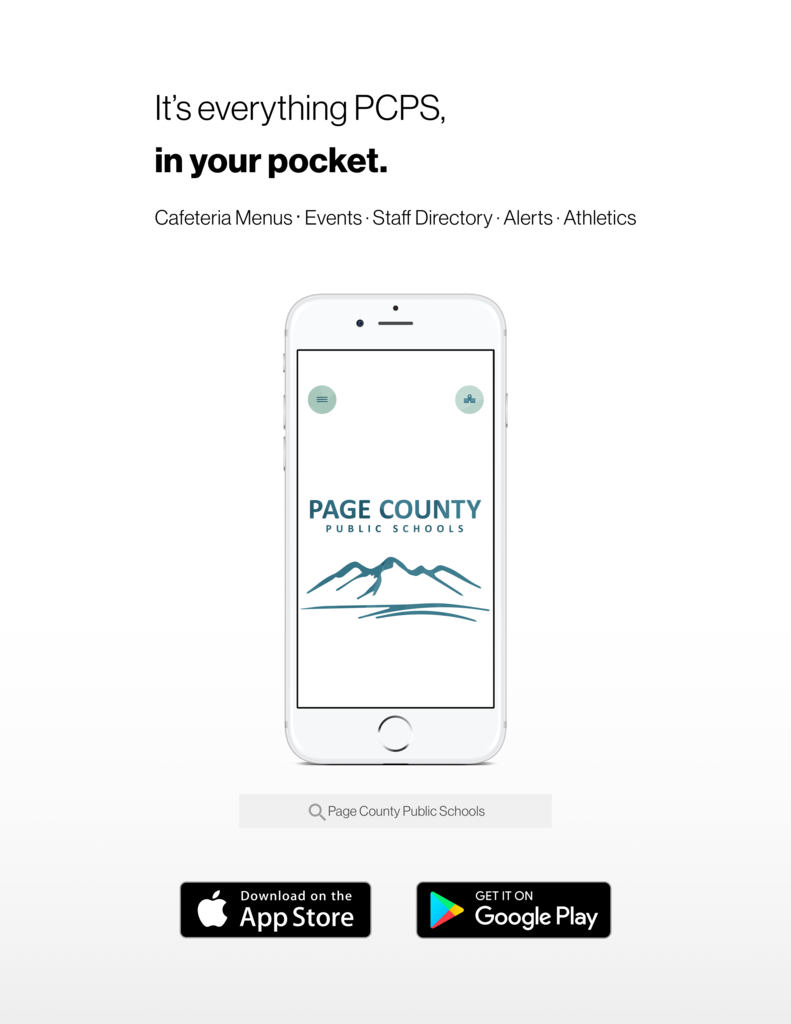 This week we celebrate National School Counselors Week. Our counselors work alone and with groups of students to help build personal and academic skills that will allow them to be the best learners possible. Let your school counselors know you care.Thank you for all that you do.