CORRECTION: The Meals on the Bus will begin on WEDNESDAY, July 6, 2022.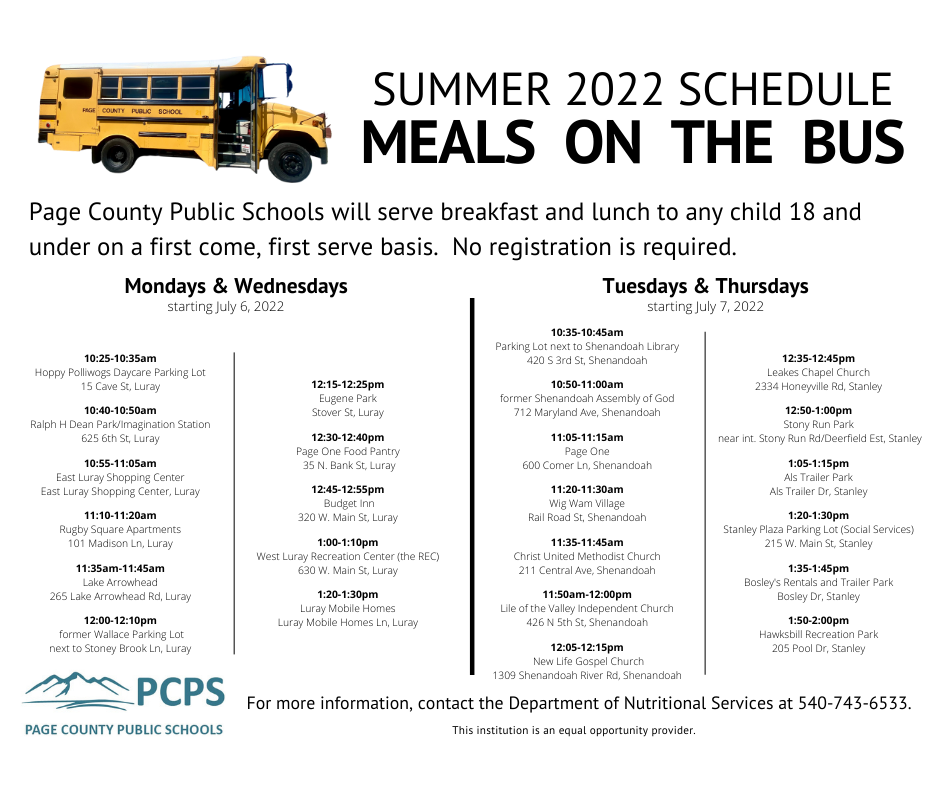 Beginning Monday, July 6, 2022, Page County Public Schools will be offering breakfast and lunch to any child 18 years and under. This is on a first come, first serve basis. Please see the schedule below for locations and days.
https://5il.co/1cx3v
Please share. Thank you.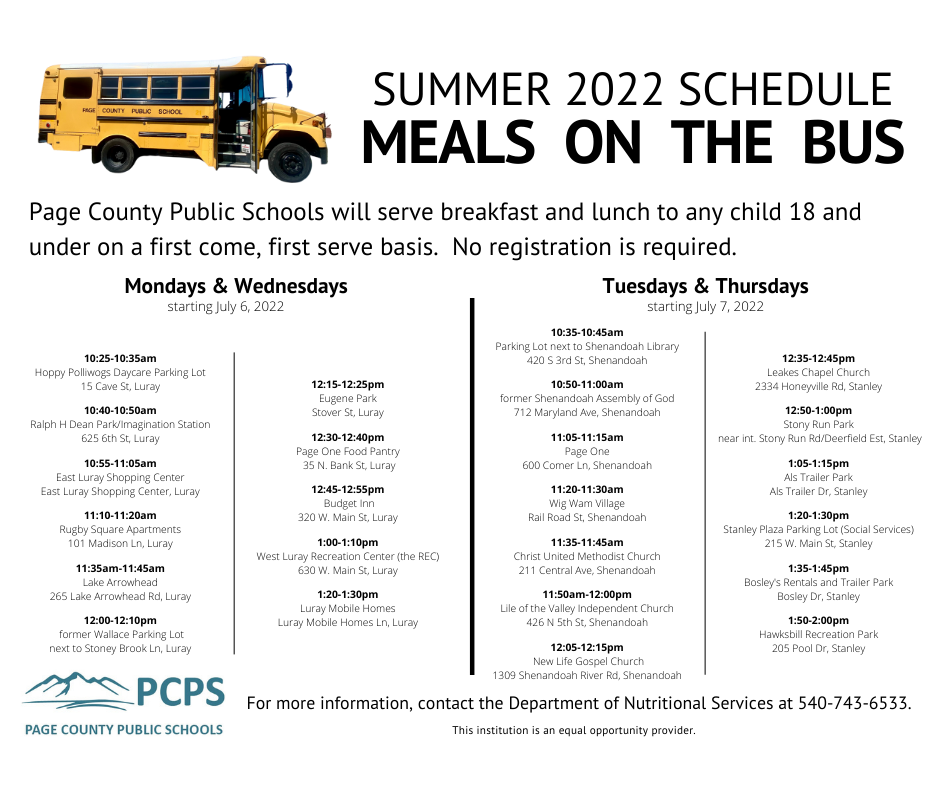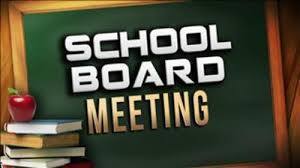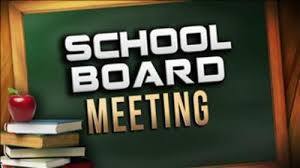 Please welcome, new assistant principal of Shenandoah Elementary School, Mrs. Teresa J. Shifflett.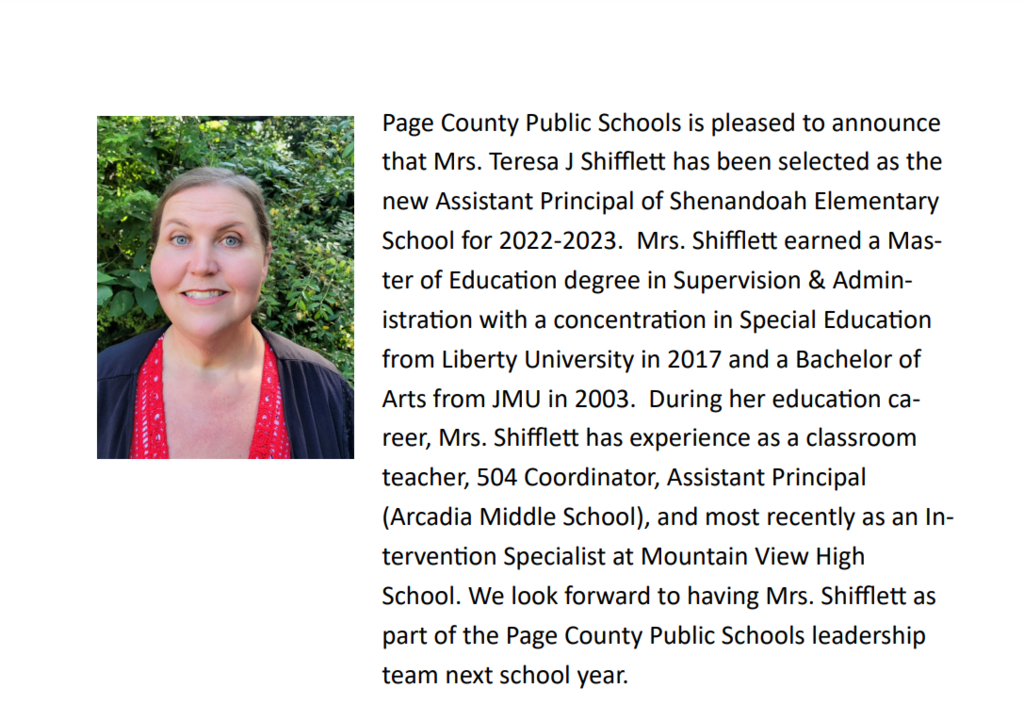 Good Luck to both the PCHS Girl's Softball team and the LHS Girl's Soccer team this afternoon/evening. Both teams will be playing in the state quarterfinals. Page County High School Softball will play at 3 p.m. @PCHS Luray High School Soccer will play at 6 p.m. at Bulldog Field.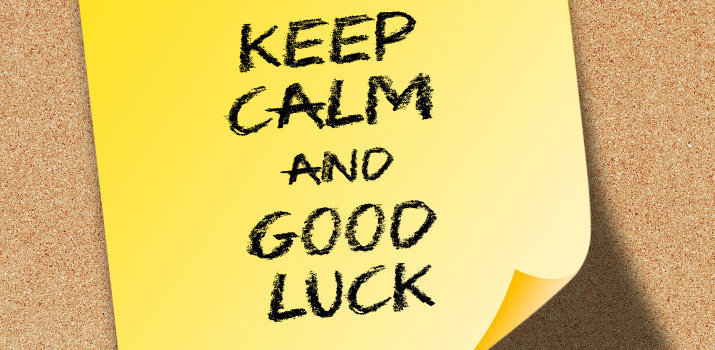 Assistant Superintendent for Instruction, Accountability, and Innovation Named - Please read this letter for more information.
https://5il.co/1bl9y
Thank you!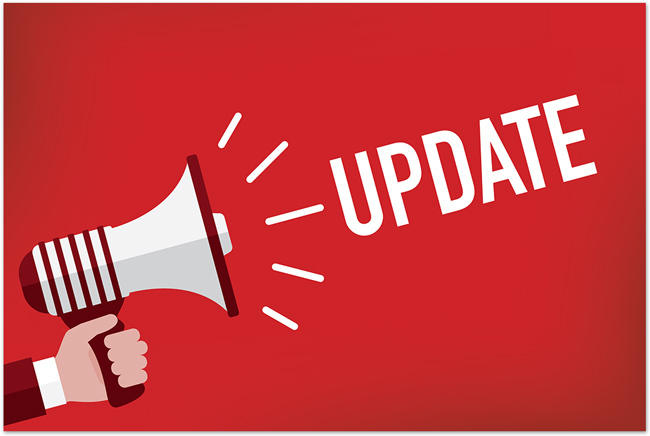 Page County Public Schools would like to wish everyone an enjoyable and relaxing summer. We will continue to keep you updated with summer activities and information for the upcoming school year. Happy Summer!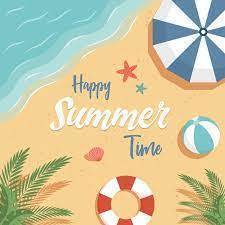 Page County Public Schools would like to make the following announcements for principal of Springfield Elementary School and Supervisor of Career and Technical Education/Workforce Readiness for the 2022-2023 school year. Congratulations!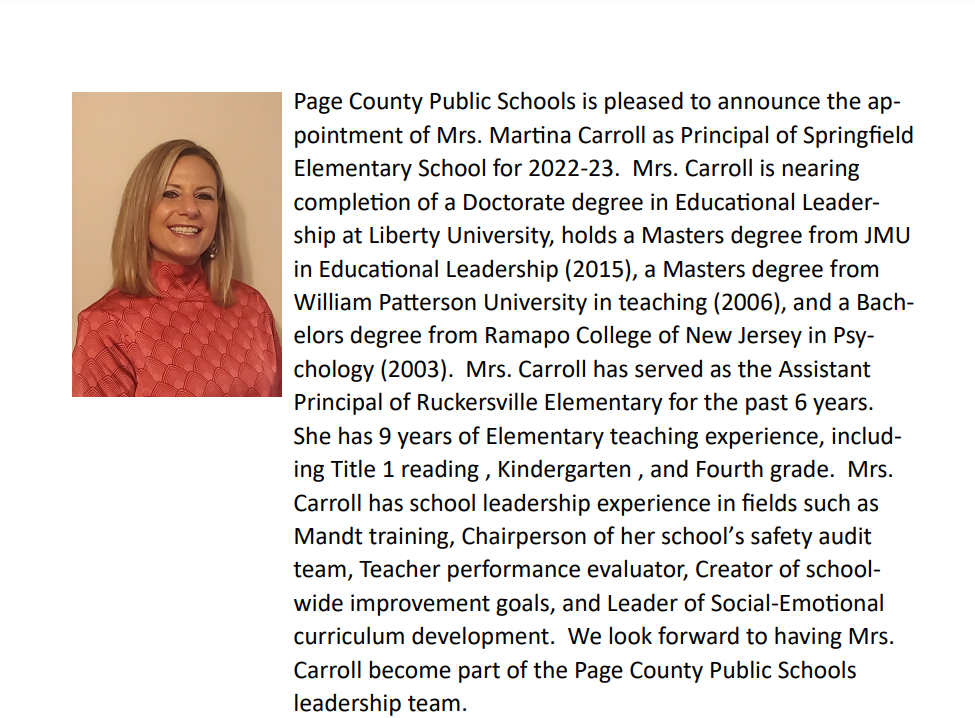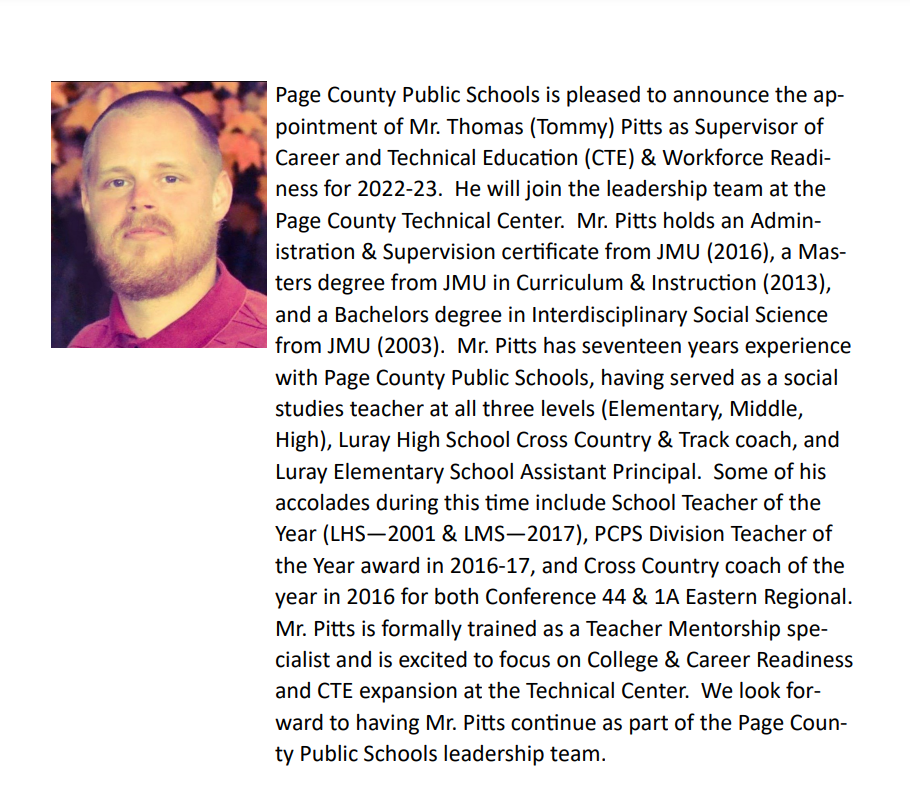 Just a reminder that today is the last day of school. Students will release at 12:30 p.m. Have a safe and wonderful summer.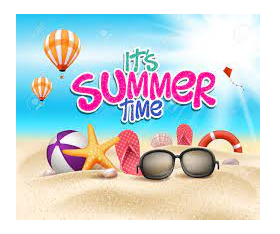 State Competition will be held June 3 and June 4th at James Madison University. Good luck to all of our state qualifiers.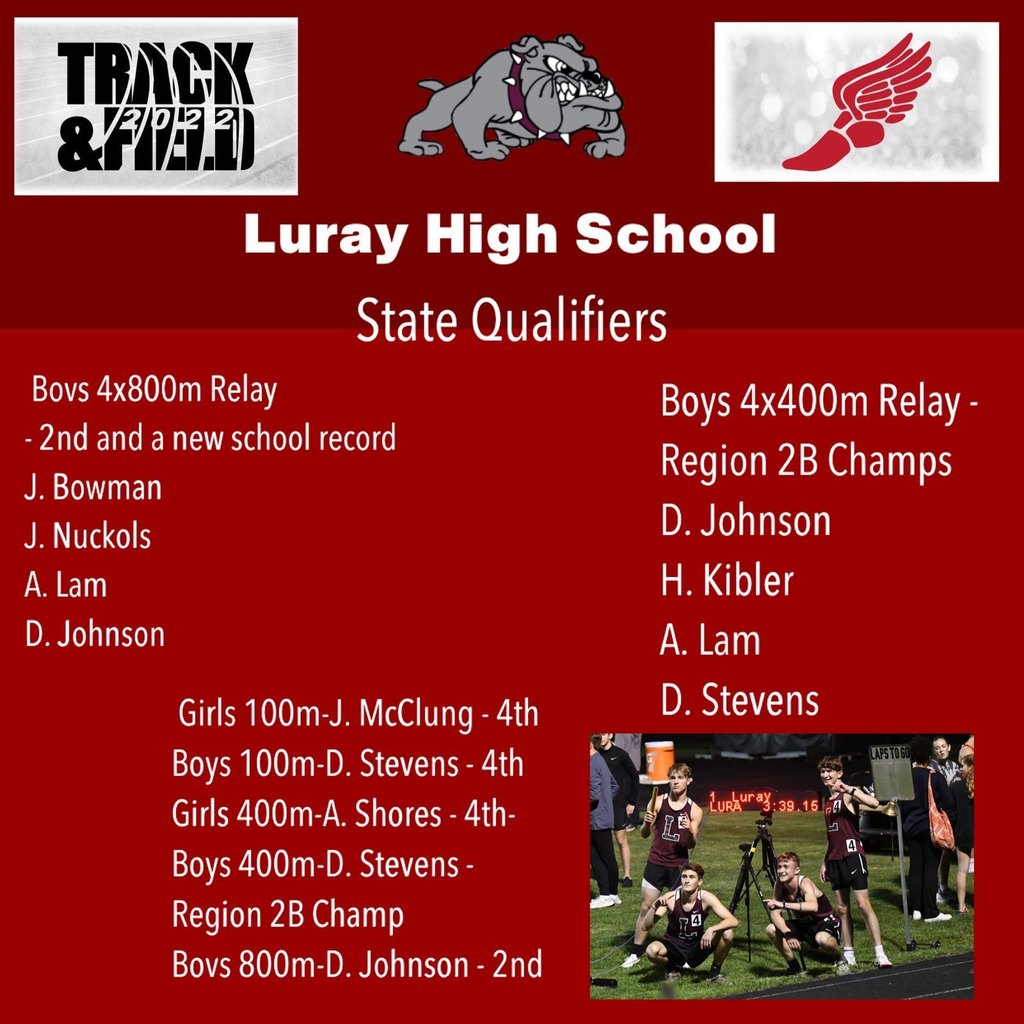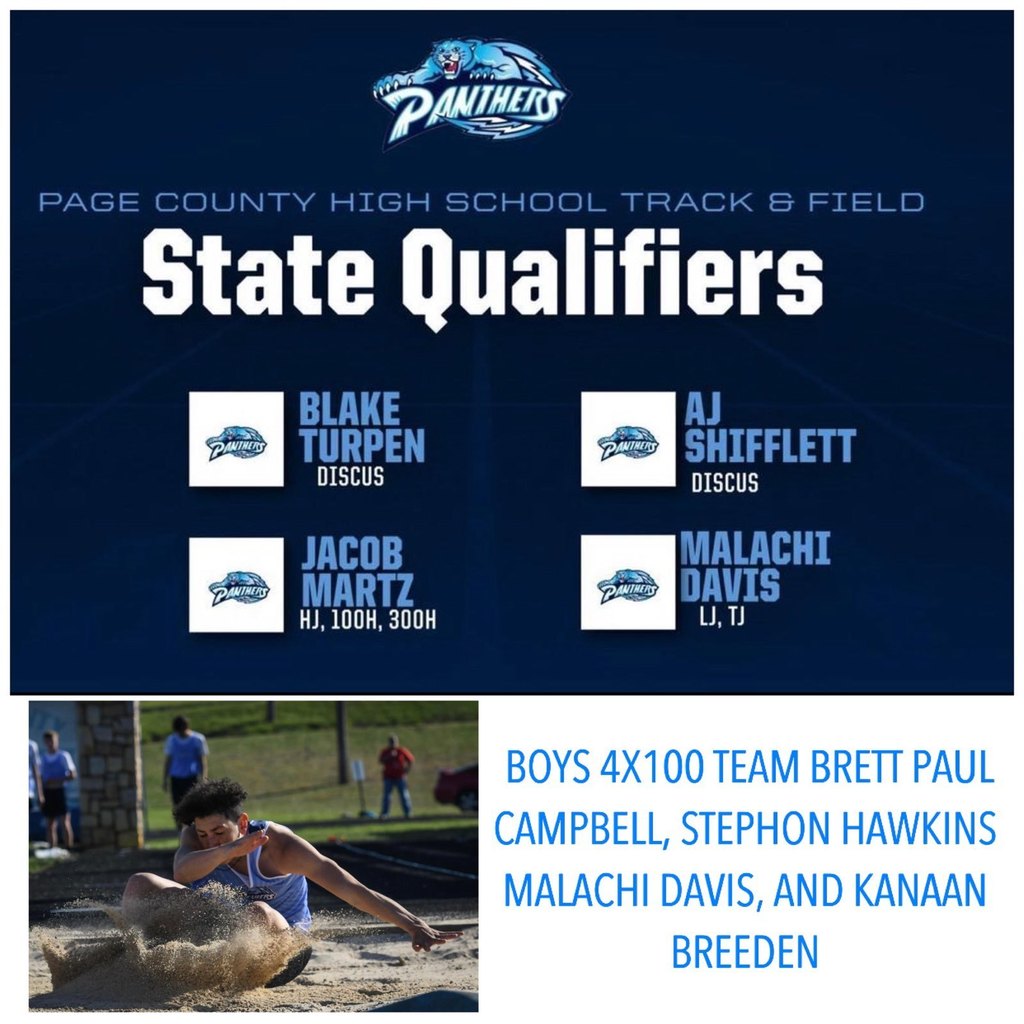 Important Bus Route Information: Notice to Parents in the Stanley Area Late Bus Bus 22 will be approximately 30 minutes late this afternoon due to a double run. Thank you for your patience.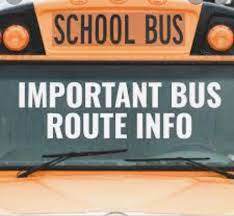 On Monday, May 23, 2022, Page County High School held it's inaugural Hall of Fame ceremony following the Athletic Awards. During this event, the Legacy class of Buddy Comer, Wayne Comer, Stan Price and Bruce Short were inducted. Thank you to all of those who came out to show support, and also congratulations to the athletes.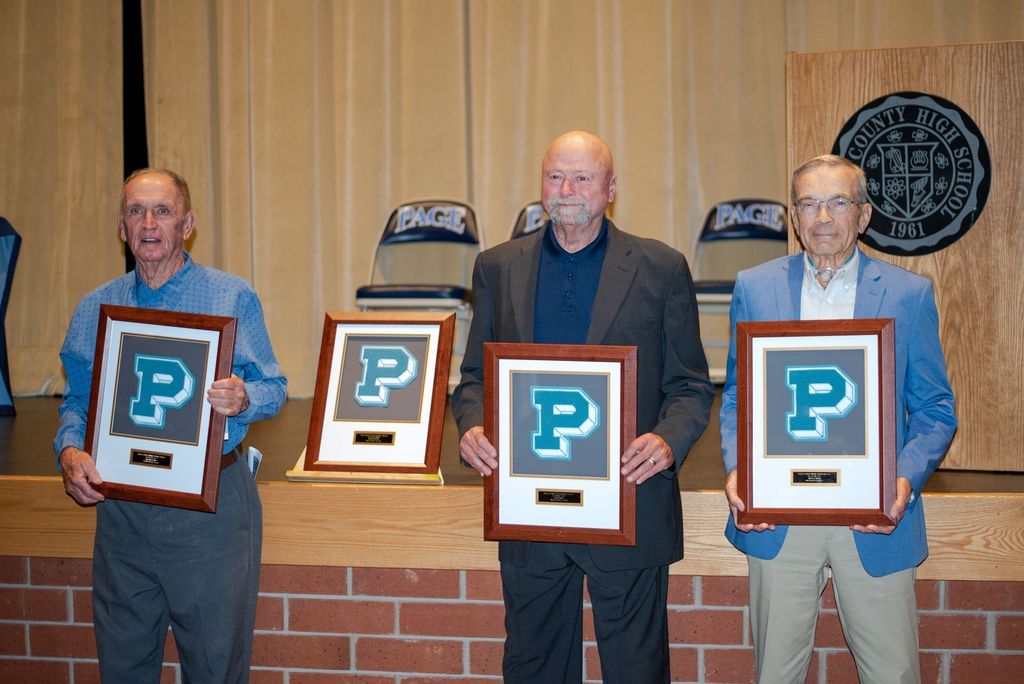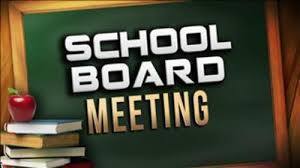 This is a reminder to mark your calendars for the PCHS FCCLA Chance Auction this Friday night. We hope to see you there.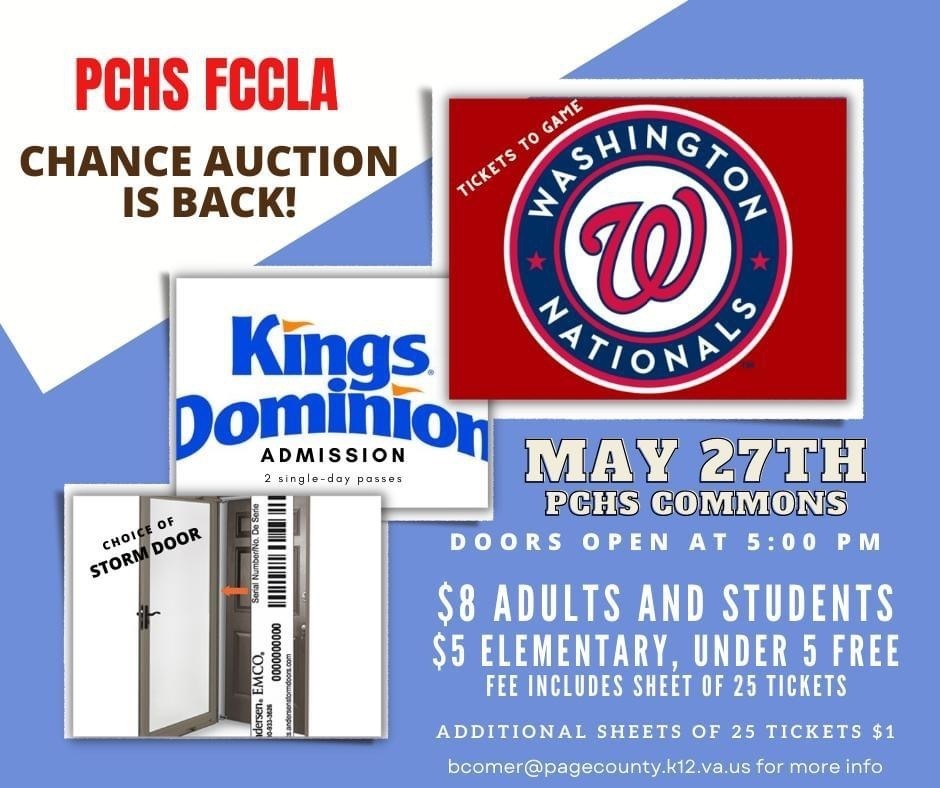 Please read this important letter from Dr. Antonia Fox, division superintendent.
https://5il.co/1b2ne
Thank you.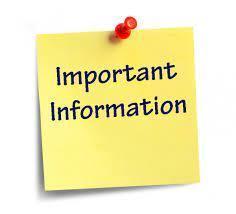 IMPORTANT REMINDER FROM PCPS: This is a reminder that Thursday, May 26th and Friday, May 27th, are 12:30 p.m. release days for students. Thank you, and please share.

We'd like to take a moment and thank all of our dedicated School Resource Officers for all that they do for our administrators, staff and students each day. They have a big responsibility in making sure that we are kept safe, and we appreciate all the hours they put in to be there for everyone. Thank a School Resource Officer. They deserve it.

Student registration for the Arts &Cultural camp and Sports & Recreation camp will end close on Friday, May 27, 2022. Student registration for the STEM camp and the Environmental camp will close on Friday, June 3, 2022.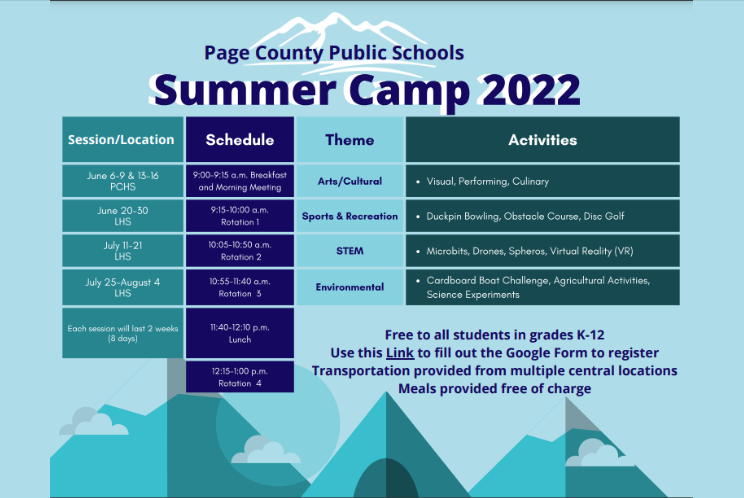 Notice to parents in the Shenandoah area Late bus Bus 67 will be approximately 10-15 minutes late this morning.