Additional Information : Students in the Egypt Bend and Fort Valley Area will ride Bus 49. Drop-off time will be approximately 30 minutes later than normal.

IMPORTANT BUS ROUTE INFORMATION: Notice to Parents in the Luray Area- Bus 30 will be delayed this afternoon by approximately 15 minutes. Bus 19 will be split by 3 buses. Students on Bixlers Ferry Road from Main Street to Mechanic Street will ride Bus 30. Drop off will be on time. Students on HWY 211 in the Hamburg Area will ride Bus 63. Drop Time will be earlier than normal.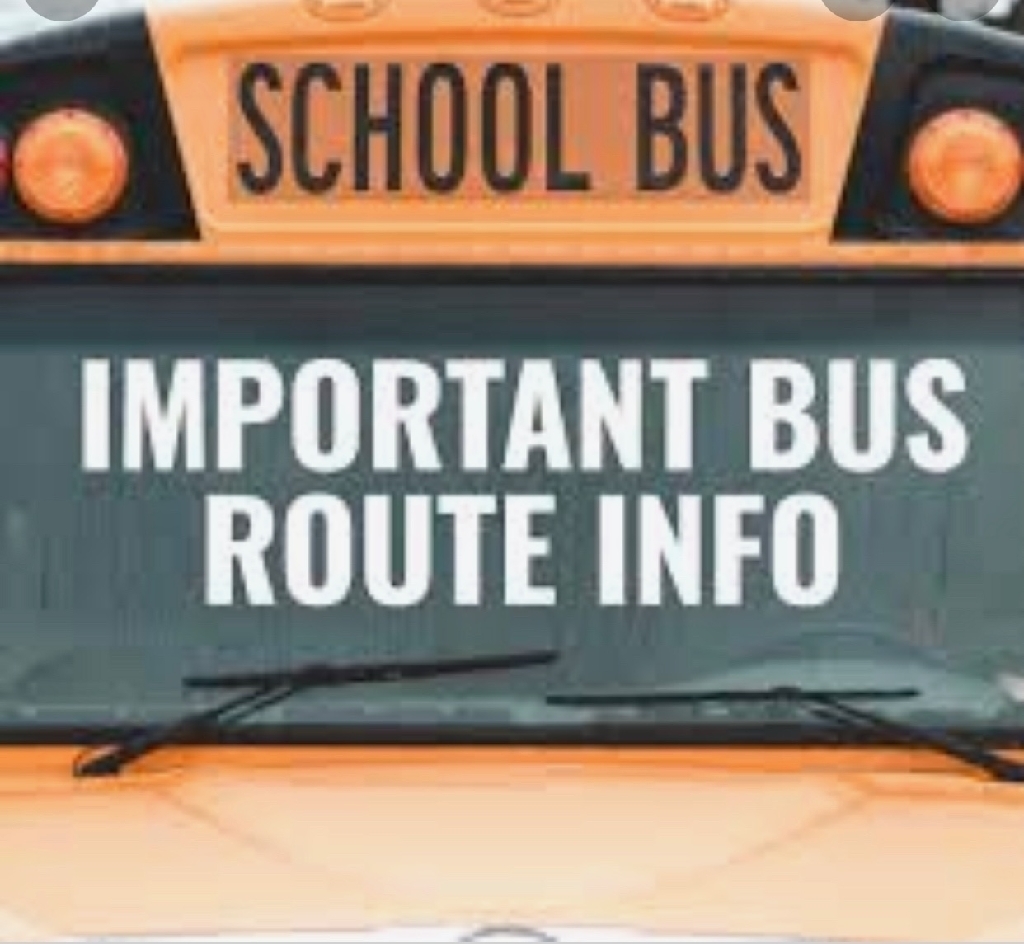 This is a reminder from PCPS that school will resume tomorrow, Monday, November 28,2022. We hope that everyone has had a relaxing and enjoyable holiday. See you tomorrow!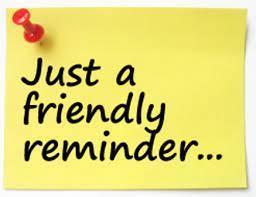 This is a reminder that there will no school Wednesday, November 23-Friday, November 25th.School will resume Monday, November 28, 2022. From all of us at PCPS, we wish you and yours a relaxing and enjoyable Thanksgiving holiday.

Please take a moment to read this letter from Division Superintendent, Dr. Fox, on helping prevent the spread of various illnesses:
https://5il.co/1kq4q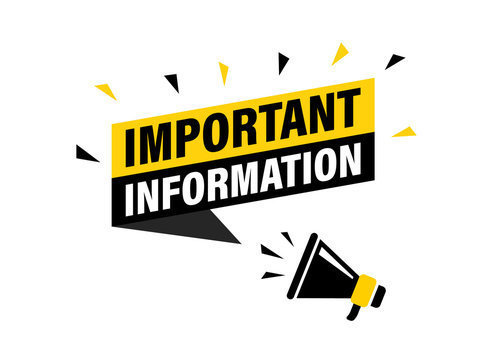 Please see the press release regarding Page County Public Schools launch of new Lifespot app.
https://5il.co/1kmvm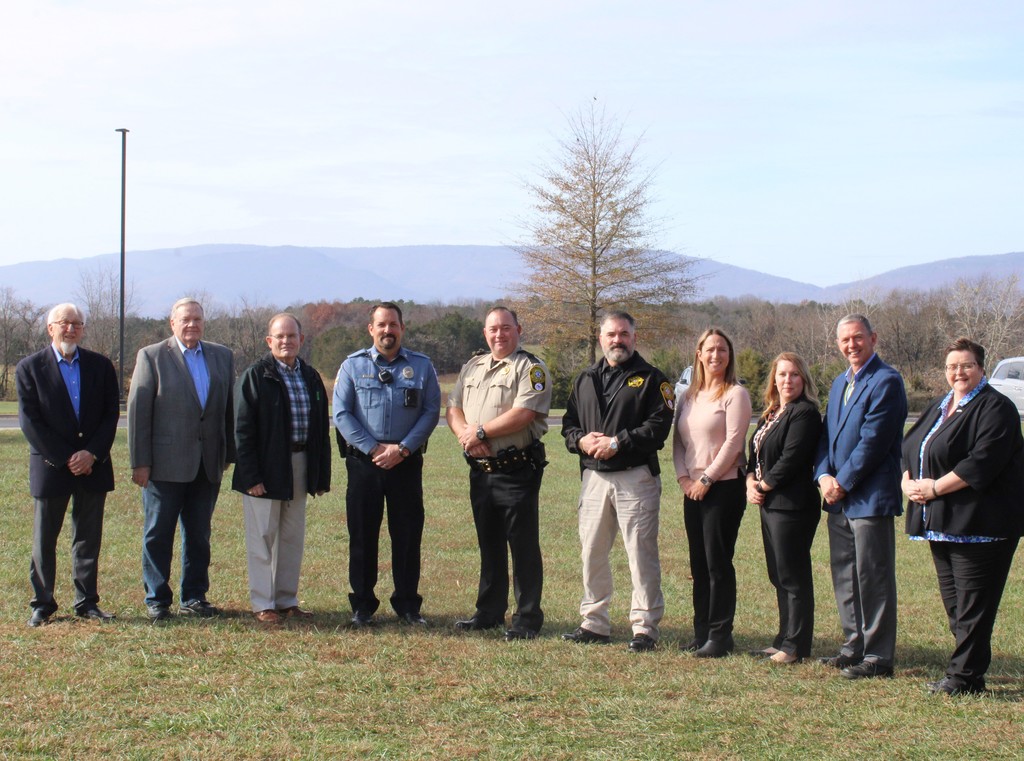 From all of us at PCPS, Happy Veteran's Day to all of those who have served our country! Today, we honor you.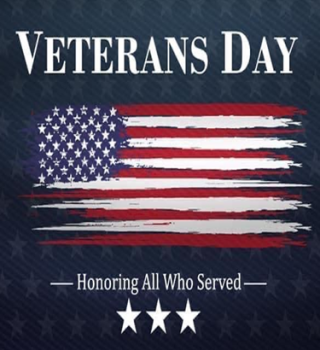 PCPS would like your feedback on the ARP ESSER III Plan: Read here for more information:
https://5il.co/1keag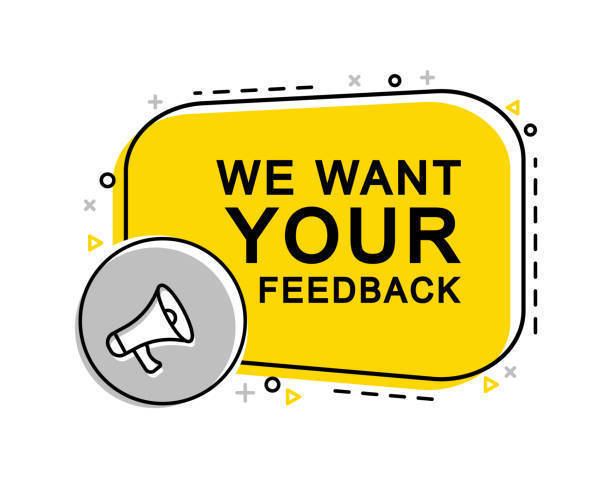 Important Bus Route Information: Notice to Parents in the Luray Area- Two Bus changes this afternoon, Wednesday, November 9th. Students riding from Valleyburg Road will ride Bus 26 instead of Bus 27 this afternoon. Expect slight delays. Bus 30 will be approximately 25 minutes late this afternoon. Thank you- Please share.

Please read this letter from Division Superintendent, Dr. Fox, regarding an incident that occurred today:
https://5il.co/1k8mx

Please read the press release for more information regarding the appointment of interim, District 1 school board member.
https://5il.co/1k7xe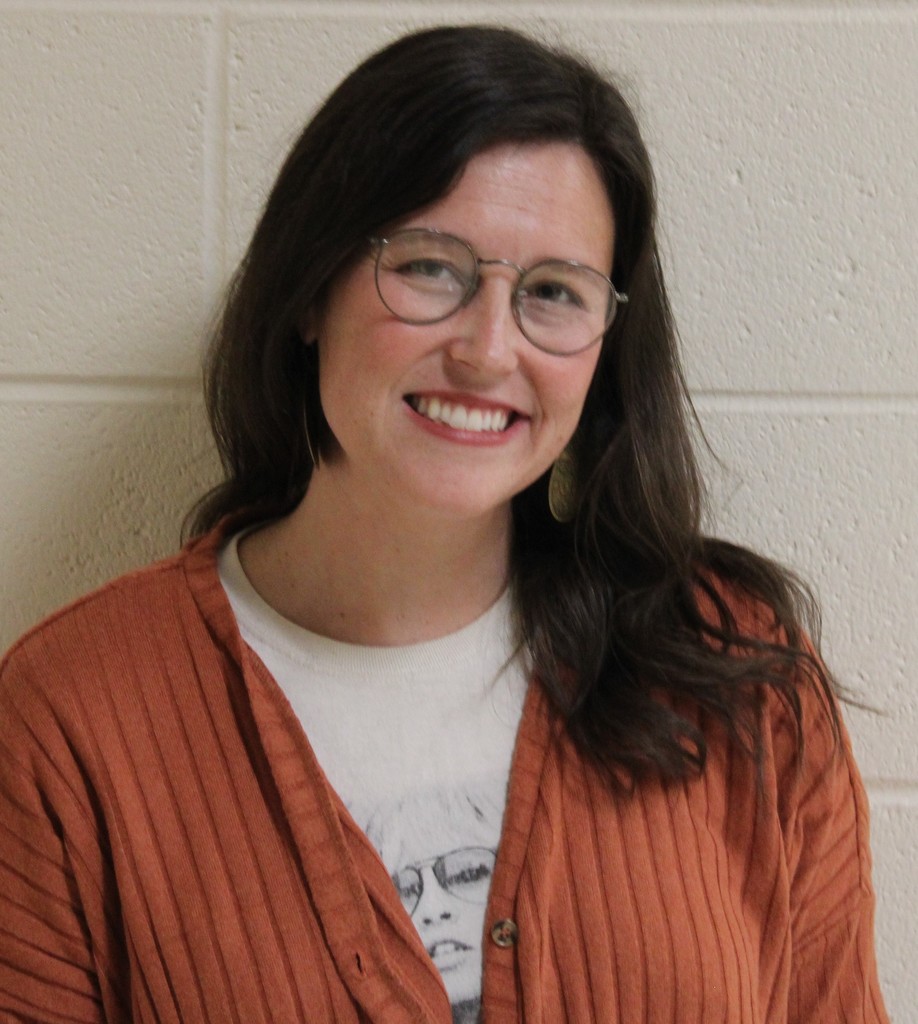 Important Information: PCPS Nutritional Services is Hiring! Interested in substituting in a school cafeteria? Nutritional Services will be holding some required training sessions THIS week. Wednesday, November 2, 2022, from 5:30 to 6:30 p.m. Thursday, November 3, 2022 from 11 a.m. to 12 p.m. See the flyer for more details. To Apply:
https://pagecounty.tedk12.com/hire/ViewJob.aspx?JobID=28
If you have additional questions, please contact Virginia Jeffries at Central Office at (540) 743-6533.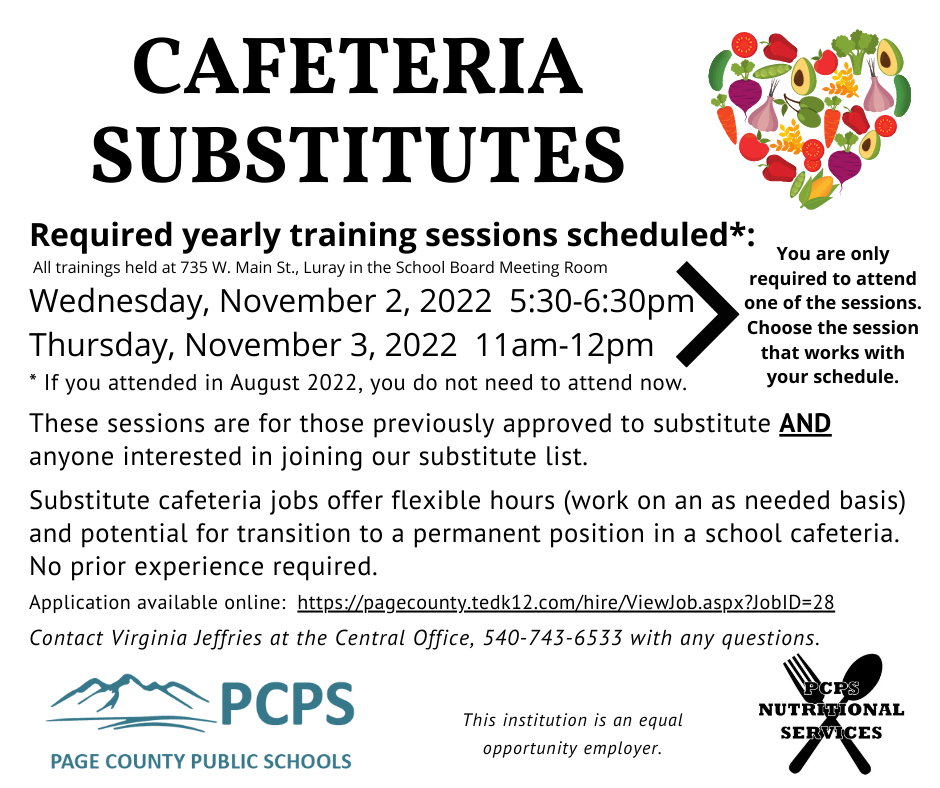 Don't forget the 23rd annual Shenandoah Valley Teacher Job Fair is coming in January. Online registration will continue until November 27, 2022. See flyer for additional information.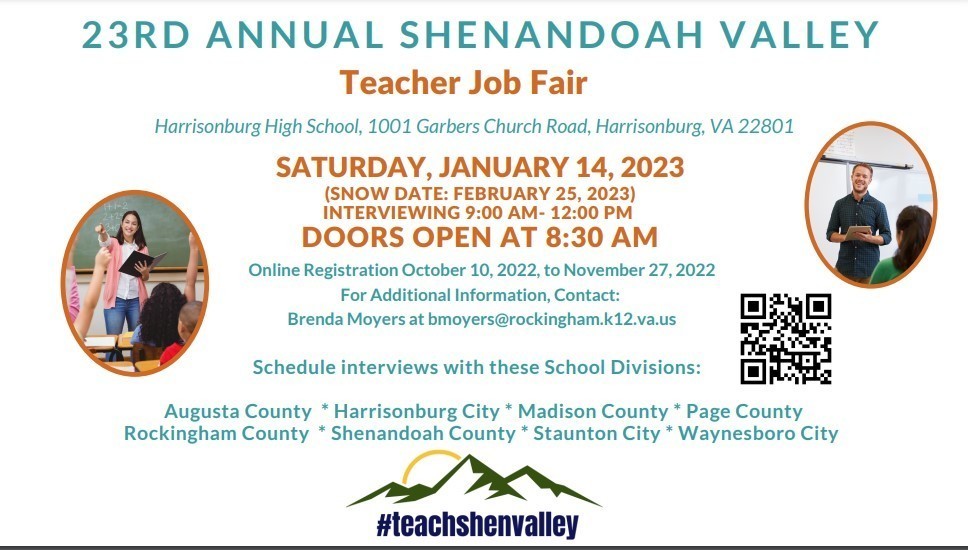 Notice to the Community: On the morning of Saturday, October 29, 2022, there will be an emergency response training drill at Luray High School involving local police, fire, EMS, and public school staff. There will be an increased presence of emergency vehicles at and around the high school participating in the training drill.

Are you, or someone you know, interested in substituting in our schools? PCPS is now hiring substitute teachers, Assistants, Nurses, and Custodians. There will be several training opportunities coming soon. Apply now!
https://pagecounty.tedk12.com/hire/index.aspx
For more information, or if you have questions, email Mike Bell at
mbell@pagecounty.k12.va.us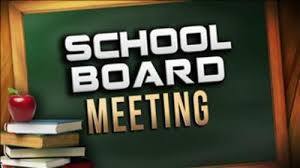 Report Cards: First quarter report cards will be coming home with students on Thursday, October 27, 2022. PCPS will be moving toward fully electronic report cards, but this process is temporarily delayed until January of 2023. No School for Students on Friday: This is a reminder to parents/guardians that on Friday, October 28, 2022, there will be NO School for students. This is a regularly scheduled Professional Development Day for staff. Parent Portal: If you have not activated your parent portal account, please call your child's school. All parents and guardians need an active parent portal account.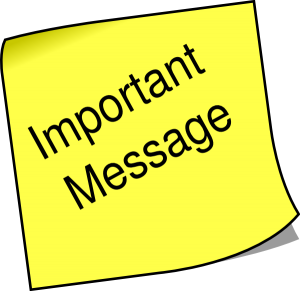 IMPORTANT BUS ROUTE INFORMATION: Notice to Parents in the Luray Area: Bus 55 will be split between 3 busses this afternoon. Expect delays on each of these busses. Bus 63 will cover Greenfield Road and Rolling Road Bus 50 will cover US Highway 340 Business Bus 30 will cover Pleasant View Road, Farm View Road, Blainesville Road, Hollow Run Road and Ida Loop Road. Thank you for for your patience. Please Share.