Notice to Parents in the Luray Area Late Bus Bus 39 will be approximately 20 minutes late this morning.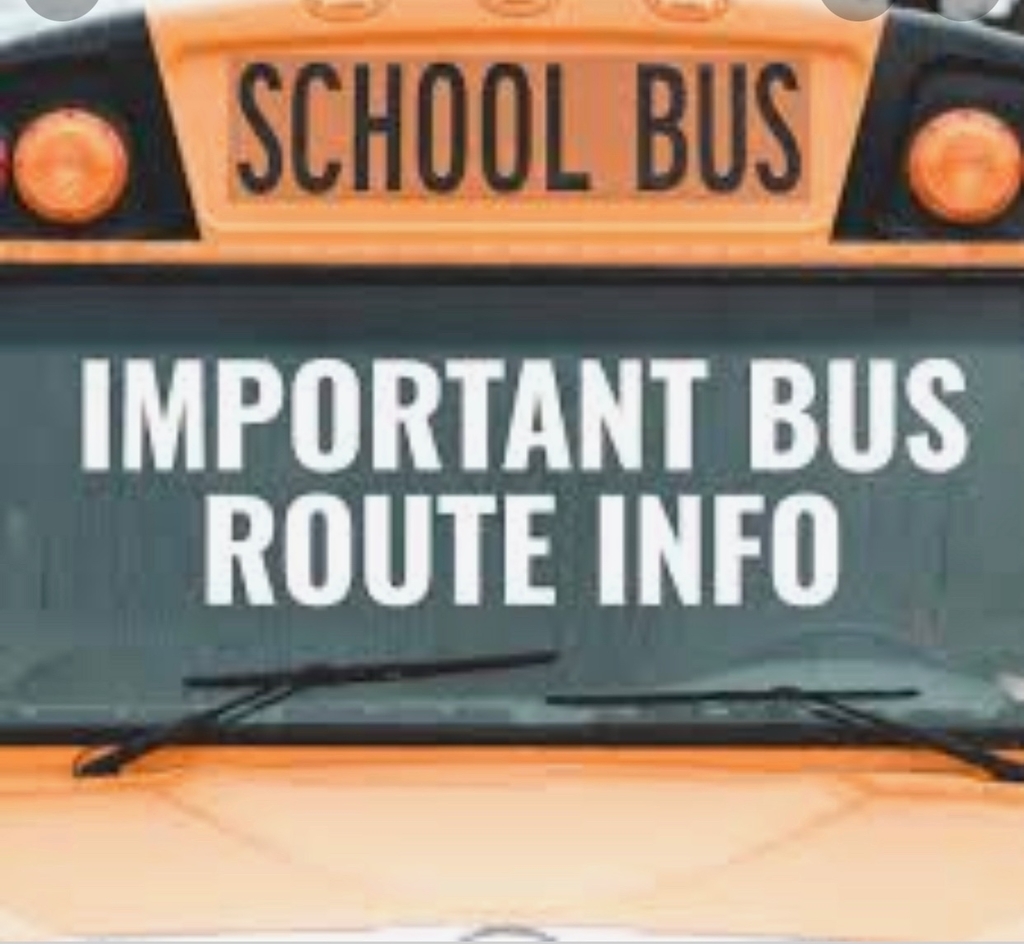 Students & families - Please see some of the activities planned below for the STEM Summer Camp session July 11-21, 2022. Registration is still ongoing through the Google Form.
https://forms.gle/VWDcLPHU3HBWU7Ha6
Drones- Get unique views of your surroundings using drones. Learn to fly and manage a drone. Practice your control and participate in challenges to see who can pilot their aircraft successfully. Virtual and Augmented Reality- Experience the world in a whole new way with virtual and augmented reality. Have you ever wanted to hold the entire solar system in your hand? Want to travel to places you have never seen? Enjoy fun interactions using virtual reality headsets, Merge Cubes, and iPods that will immerse you in technology to amaze you. Spheros- Drive or code programs to navigate obstacle courses with these small round robots. The only limit is your imagination. This is very adaptable from simply driving the robots to challenging yourself with programming in Block or JavaScript. Microbits and Coding- Learn some basic coding skills or advance your previous coding abilities using these neat microchips and their accessories. Exert your control over fans, buttons, and lights, oh my! Create cool projects that can be coded in Block, JavaScript, and Python.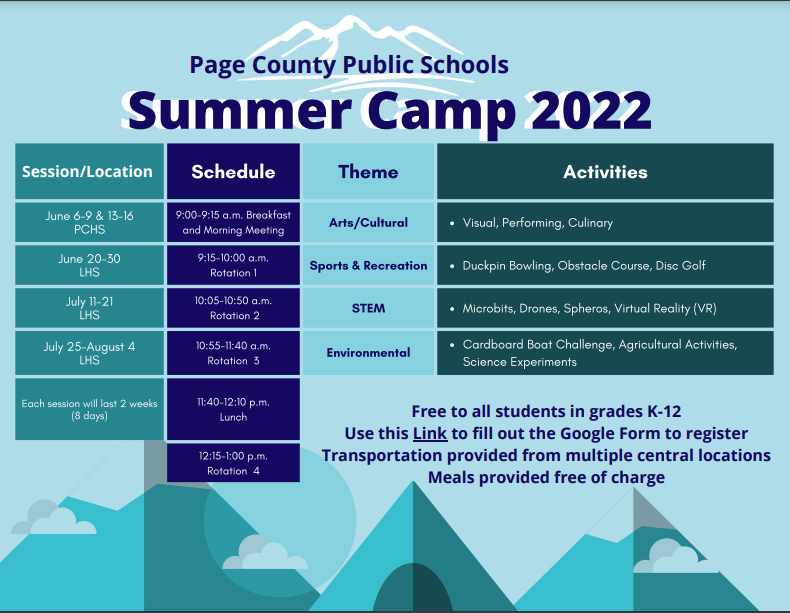 Page County Public Schools is pleased to announce the new Assistant Principals for Luray Middle School and Stanley Elementary School to begin July 1, 2022. Welcome to Page County Mr. Lechota and Dr. Bartlett!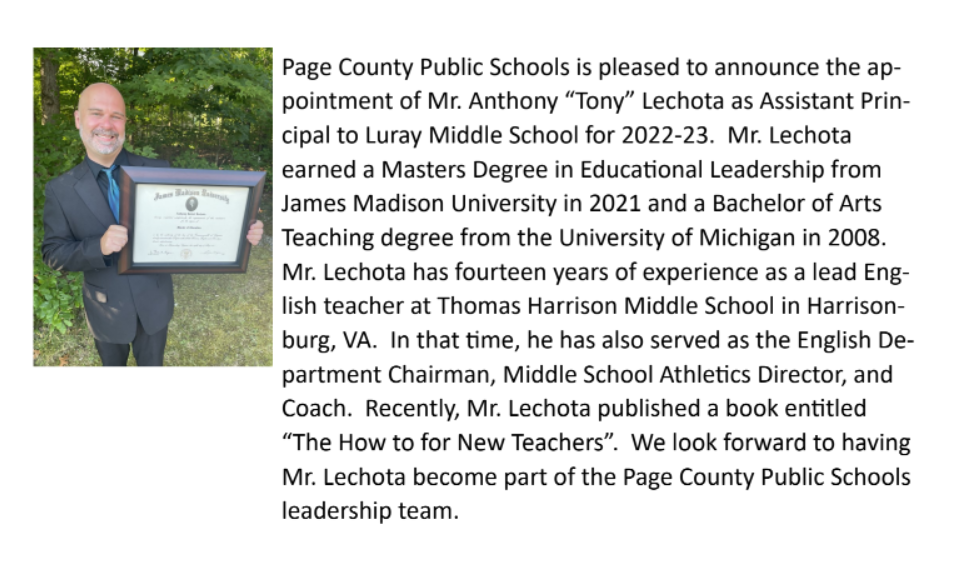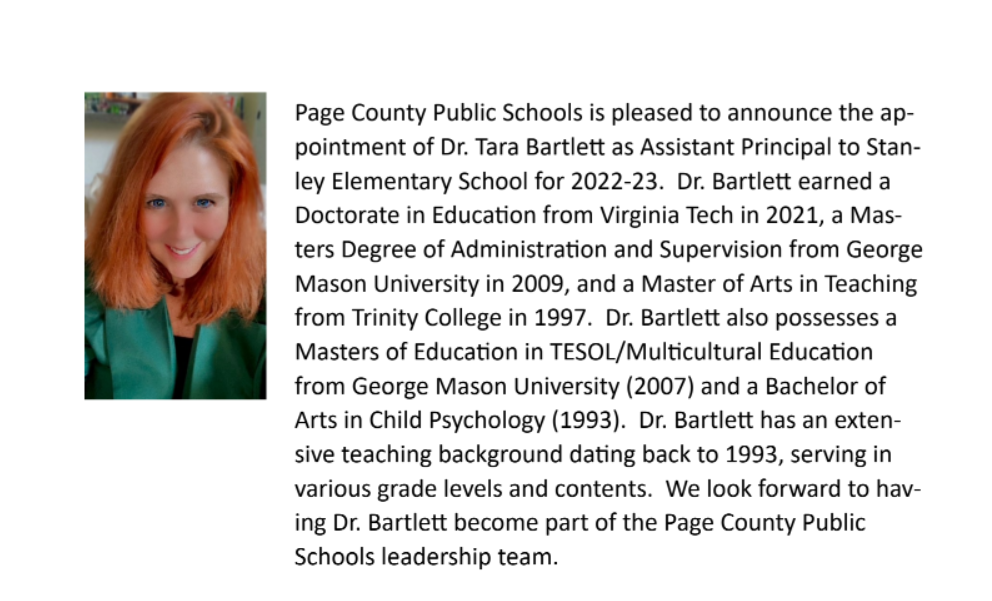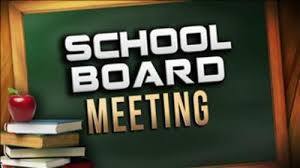 Important Bus Route Information Notice to Parents In The Luray Area Late Bus Bus 27 will be approximately 30 minutes LATE this afternoon. Thank you for your patience and understanding. Please share.

Are you looking to develop valuable skills, forge friendships, and pursue passions in a fun, engaging, and safe learning environment? Page County Public Schools is pleased to offer a Summer Camp for students in grades K-12. Students may sign up for 1 or more sessions based on their interests. Students should plan on attending all 8 days of each session for which they sign up. Please check out the flyer on our website or Facebook for more details about each session and use the link below for registration.
https://forms.gle/t46t7iWbGsNUM7EY8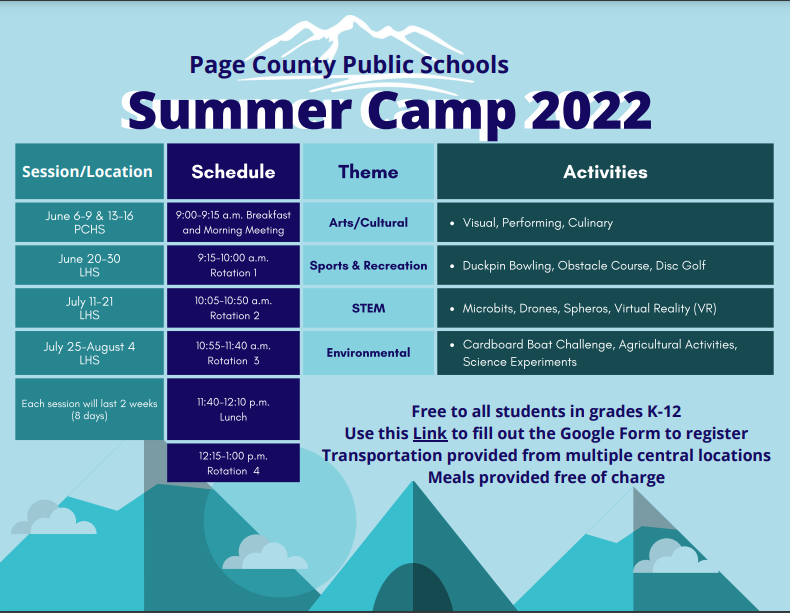 It's National School Lunch Hero Day! Be sure to thank all of those who help to keep your children fed each day. Our Nutritional Services staff deserve a big thank you for all they do. You are appreciated. Stay tuned for pics later from our cafeterias around the division.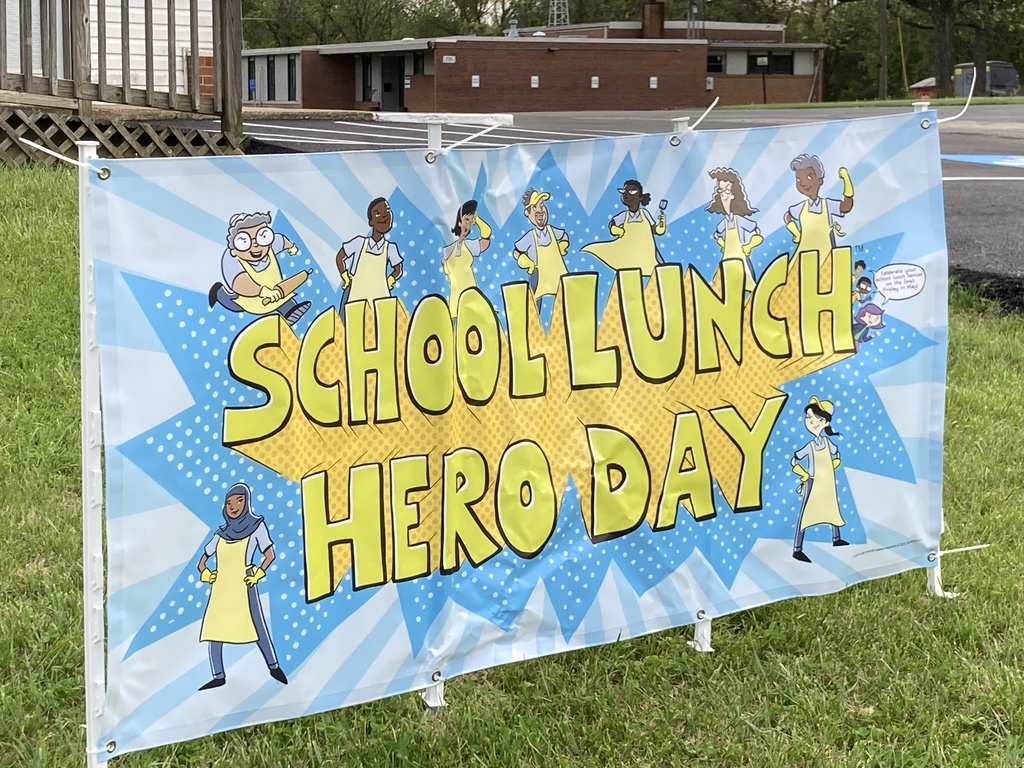 Today is National Teacher Appreciation Day! Please be sure to stop and "Thank a Teacher" for all that they do every day to help your child(ren) be successful. Our teachers in Page County are the best!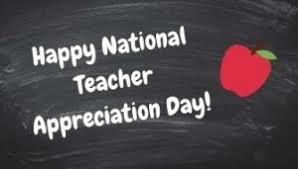 Attention families and friends of Luray High School: This afternoon we evacuated the high school due to smoke inside the building. Following a full evacuation and emergency response, fire officials determined that a furnace had malfunctioned. They were able to remedy the situation quickly and we were permitted to safely re-enter the building. We appreciate the swift response by local emergency services. We are also proud to say that our students and staff handled this situation beautifully. Nicky Clark Principal Luray High School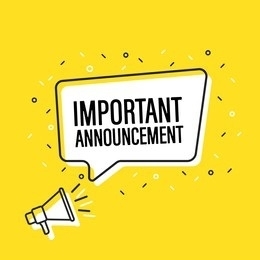 This week at PCPS we are celebrating ALL of our employees. Every single person within our school system plays a vital role in making sure that our students are safe and loved. THANK YOU for everything you do. Please join us in the celebration. Take the time this week to just say, "thank you " to those who help your child(ren) each and every day.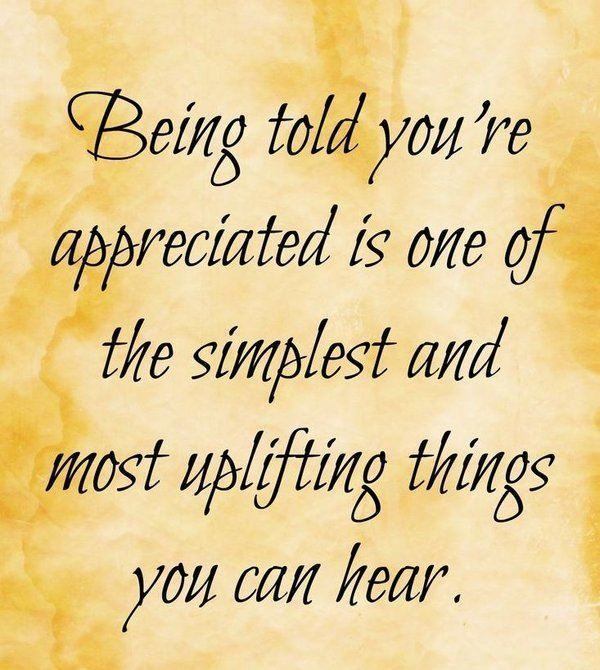 Are you looking for a rewarding job opportunity? We invite you to visit our booth at Lord Fairfax Community College (located behind Walmart)TODAY, until 6 p.m. All types of positions available for the 2023 school year. Stop on by and consider joining the PCPS family. Please share.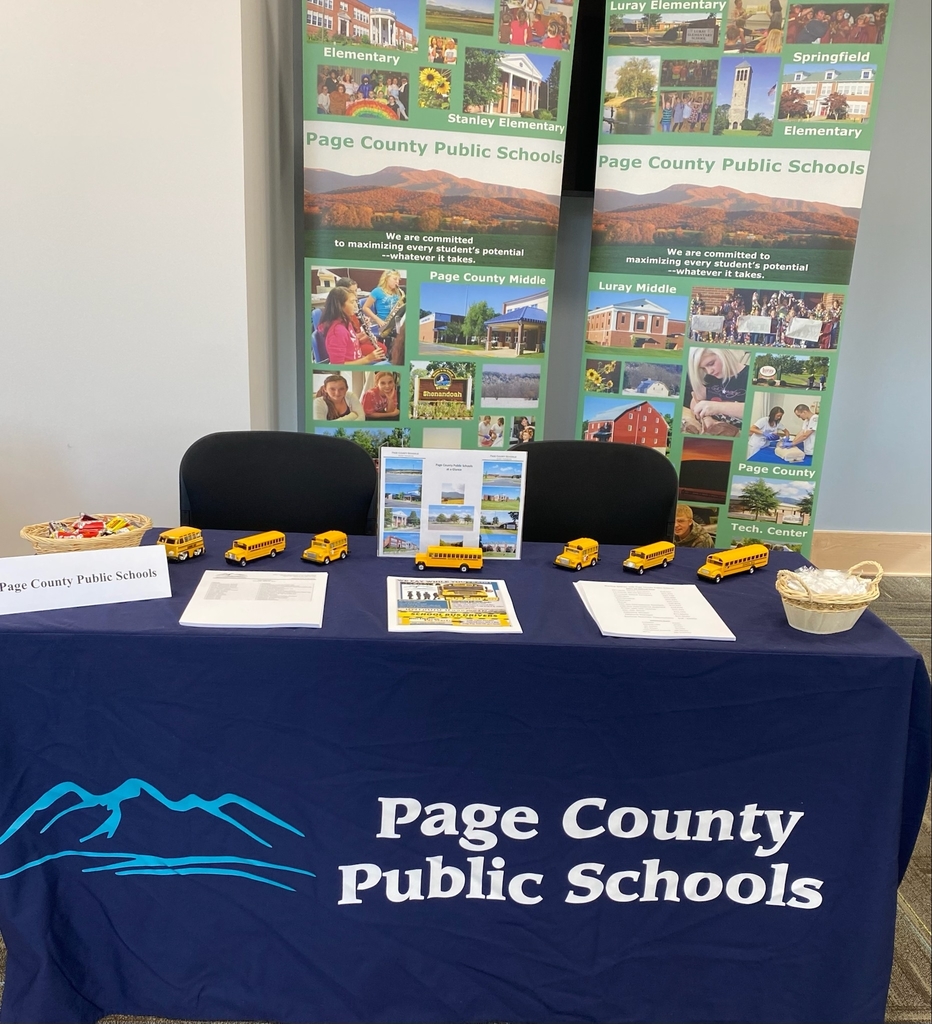 Wednesday, April 27, 2022 is Administrative Professional's Day, but we are celebrating our unsung heroes all week long. Ms. Sabrina Taylor --Administrative Professional--Luray Elementary School Ms. Sabrina Taylor has served Page County Public Schools for 22 years. During this time she has held many positions, all within Luray Elementary School. Thank you, Ms. Taylor, for your dedication to Page County Public Schools. You are appreciated.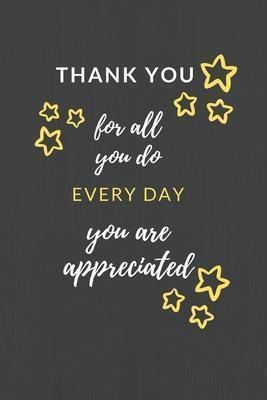 Happy Administrative Professional's Day. To all of our Administrative Professionals with PCPS, we say, Thank You for all you do each and every day. You are a vital part of our school system, and we wouldn't be able to do our jobs without you! You are appreciated!!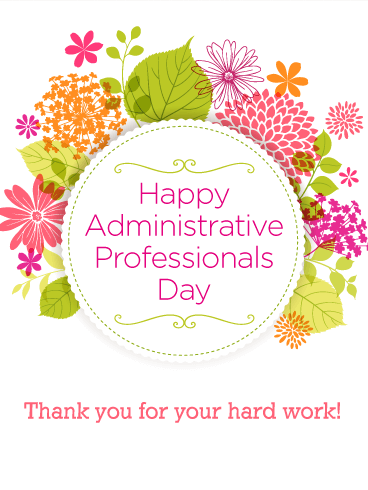 Luray Elementary and Springfield Elementary Run Clubs participated in the Earth Day 5k on Saturday, April 23,2022. Thank you to all who sponsor our elementary run clubs. It wouldn't be possible without your support and dedication.

The regularly scheduled school board meeting for this evening WILL take place. The meeting is at 6:30 p.m. in the central office board room. If you are unable to attend, please remember that the meeting can be viewed LIVE on our YouTube Channel. Thank you, and please share.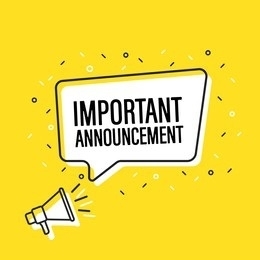 Due to weather conditions, all evening activities have been canceled. The school board meeting that is to be held this evening is still to be determined. We will update ASAP.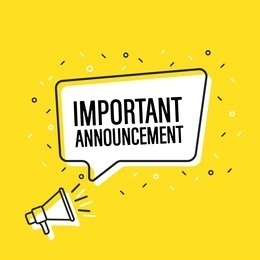 Don't forget, this event is tomorrow evening at Luray High School. We hope to see you there.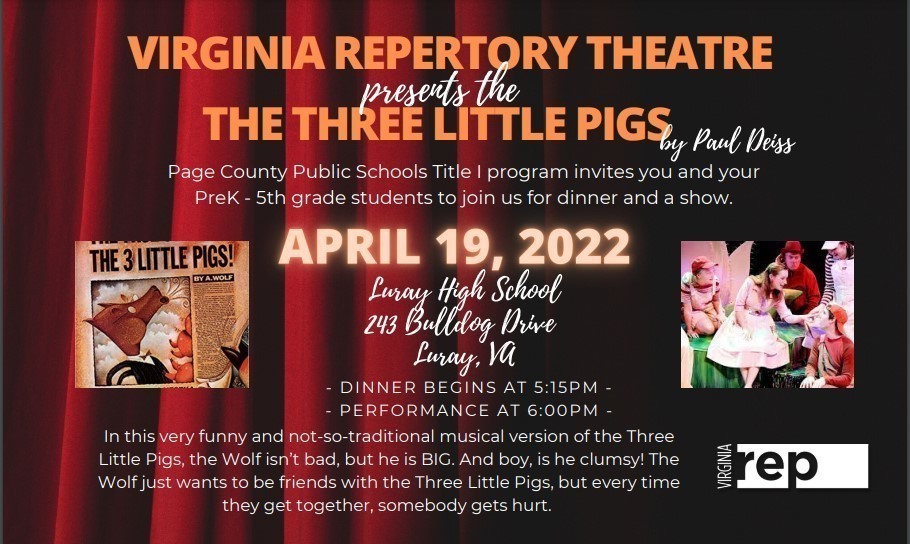 This is a reminder that school will resume tomorrow, Tuesday, April 19, 2022. Thank you, and please share.